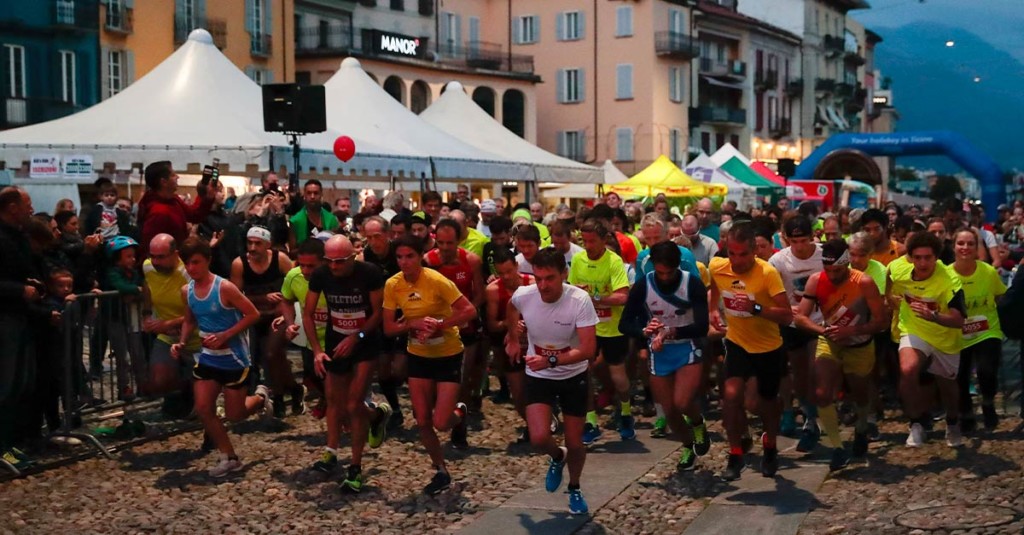 The 5 km Sunset Walk&Run (previously called City Run) will take place on Saturday at sunset and will allow the participants to either run or walk – depending on their level of training – through the streets of Locarno.
This race is dedicated to those who wish to enjoy some quality time outdoors. A race suitable for all – from beginners to professionals – to be run or walked at their own speed, whilst admiring the unforgettable views.
Prize-giving ceremony
The prize-giving ceremony will take place from 19:15 in Piazza Grande.
The first three runners to cross the finish line will receive a prize.
Moreover, a prize draw will see 10 prizes awarded to race participants.
Any unclaimed prizes will remain the property of the organiser.
Entry fees
25 CHF.- online registration from 30 March 2020 to 16 October 2020 before 23:59
30 CHF.- online registration from 17 October 2020 before 17:00
Registration in the race village from 17 October 2020 from 14:00 to 17:30
Minimum age
Status
The 'Ascona-Locarno Run 2020' event is organised under the patronage and directives of the Swiss Athletics Federation (Swiss Athletics).
Medical certificates or Federation memberships are not required to take part in the 'Ascona-Locarno Run 2020' races; however, by registering to take part, each participant declares to be in 'good physical health, to be eligible to take part in a running race, and to have medical confirmation of this'. In any case, the organisers of the 'Ascona-Locarno Run' accept no liability.
For further information, please consult page "Rules and Regulations".